We're not "just" career coaches and résumé writers.
The legal sector has its own rhythms, peculiarities, and preferences. We believe the best career coaches and résumé writers for lawyers are those who are committed industry experts who combine experience "in the trenches" with experience as coaches and writers. Each and every one of our team of legal résumé writers, career coaches, and career experts has hands-on experience in:
Legal hiring: We know what employers are looking for because we were the people making hiring decisions and recommendations. Before working with individual lawyers, we sat on the employer-side of recruiting, résumé reviews, job interviews, candidate evaluations, candidate selection, or other steps of the hiring process.

Lawyer career coaching and legal résumés: Even before becoming professional career coaches and résumé writers, we reviewed, evaluated, and critiqued legal résumés; served on performance evaluation teams; and mentored and coached lawyers at different stages in their career cycles.

Industry leadership: We understand the issues you face in the workplace because we've held leadership roles in law firms, businesses, nonprofits, law schools, and other entities. Our other various roles have included board member, author, columnist, blogger, speaker, and trainer.
To stay current, we study and analyze issues like trends in hiring and salaries, lawyer satisfaction, networking, social media, and interviewing techniques and preparation. Additionally, we talk with other career industry experts, hiring attorneys from both public and private sectors, and legal and executive recruiters.
Bryce Legal's Founder
Shauna C. Bryce
With 20+ years in law and legal hiring and degrees from Harvard Law School and Johns Hopkins University, Shauna is a nationally recognized expert in professional development, career development, career planning, career transition, social media, and résumés for lawyers.
As a former practicing attorney and member of a law firm hiring committee, she knows what it takes for lawyers to build successful careers. She's worked with a wide variety of lawyers and law students, ranging from sole practitioners to some of the nation's top attorneys—at places like Global 100/Fortune 500 law firms and companies, Google, DreamWorks, Major League Baseball, the U.S. Supreme Court, and the White House. Read Shauna's full bio.
Shauna C. Bryce, former AmLaw100 lawyer, AmLaw 200 hiring attorney, and in-house counsel
Career Expert Partners
Jared
Jared positions lawyers for leadership roles in Fortune 100 companies, AmLaw 100 law firms, and nonprofits, as well as Silicon Valley start-ups. He has some Silicon Valley's top executives and rising stars on speed dial.
Before becoming a coach and writer, he held executive recruiting roles in New York and San Francisco for two nationally retained search firms conducting searches for Fortune 15 companies, top ten law firms, and leading nonprofit organizations and foundations.
He brings 20+ years of executive coaching and résumé writing to Bryce Legal, working with executives, lawyers, and at some of the world's best-known brands, Global 100 / Fortune 100 companies, late-stage start-ups, AmLaw 100 law firms, leading nonprofits, and other environments. He has done tremendous work with lawyers in (or aspiring to) corporate board, executive leadership, and business roles; stealth job seekers; lawyers engaged in next stage career exploration; and others. Read Jared's full bio.
Jared Redick, former Fortune 15 / AmLaw 100 recruiter
Career Coach and Résumé Writer
Julie
Julie launches junior attorneys and law students toward rewarding, long-term careers in the law.
Before earning her law degree from Harvard Law School, Julie graduated summa cum laude and Phi Beta Kappa from the University of Alabama. She practiced at four AmLaw 100 and AmLaw 200 multinational law firms, and has been a professor at both U.S. and foreign law schools.
She brings 20+ years the development of new legal talent to Bryce Legal, working with thousands of law students and entry-level lawyers, including those who have gone on to join Global 100 / Fortune 500 companies, AmLaw 100 and AmLaw 200 law firms, international organizations and NGOs, ABA-accredited law schools, and federal and state government agencies. They have also become federal and state judges. Read Julie's full bio.
Julie Cromer Young, former AmLaw 100 attorney and law school professor
Career Coach and Résumé Writer
Client-Facing Support
Michelle
As an expert in organization, a technology guru, an office and project manager, and a client service devotee, Michelle ensures smooth operations. With an advanced degree in education and an early career as an elementary school teacher, Michelle also knows how to keep the rest of us on task and in line—all while promoting our culture of camaraderie, positivity, and life-long learning.
Please contact Michelle with questions about Bryce Legal services or for help scheduling appointments.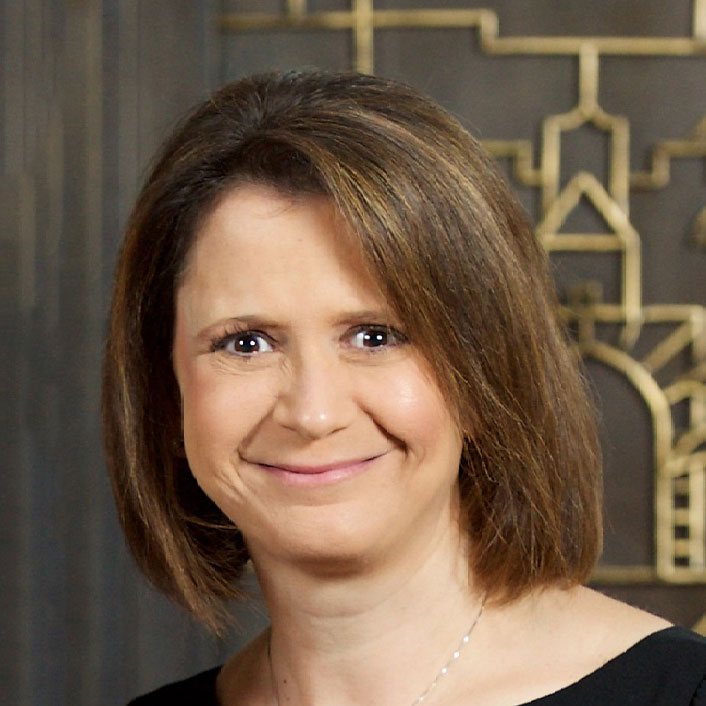 Office Dogs
Shauna is a dog lover. Because you may occasionally hear a bark in the background, we thought we'd introduce you to the rest of our team.
Damon Bryce
Cocker Spaniel / Dachshund Mix (in memoriam)
Damon was, quite simply, a great dog. After bouncing around in shelters, Damon was adopted from Anne Arundel County SPCA in 2016 at the age of 9-ish. He brightened the day of everyone around him. With his bubbly, happy-go-lucky attitude and big feet, he was often mistaken for a Lab-mix puppy. Although not initially a snuggler, he quickly learned to appreciate the merits of cuddle time and became a big fan of belly rubs. He enjoyed exploring the world and seeing friends—both human and canine—and he was renown for his energy, endurance, and enthusiasm. A lover of walks and jogging, he even ran in his sleep. At his height, he could do six miles a day and still be ready for tug of war, although he had trouble deciding whether his favorite toy was his Yoda, Jawa, or Bumblebee. He was a loud sleeper who, at the end of his day, liked to pass out on his back with his Doxie legs waving in the air. By the way, Damon wasn't ignoring you; he was partially deaf. We lost sweet Damon to cancer just 10 months after we lost precious Marty.
Marty Bryce
Maltipoo (in memoriam)
Adopted at the age of 13-ish at the same time as Damon, Marty was clearly raised in a loving home before falling on hard times. He was a survivor of extreme neglect, and proof that wonderful things come in small packages. Even when down to one eye and eleven teeth, he was a feisty and resilient old man who—undeterred by near-blindness—loved to run around before curling up in a sunny spot to nap with his tongue sticking out. He also enjoyed the breeze during long family walks, when he could act like a tough guy from the safety of the dog-backpack in which Shauna carried him. A firm believer that every lap needs a dog, Marty was known for going from person to person to see if his services were required. He was absurdly sweet and soft, and he easily converted anti-dog people into fans, with one marveling, "You can't help but love him." Adored by all, we received an outpouring of over 90 gestures of support within 12 hours of announcing Marty's passing in Nov. 2018. Two years was not enough time with you, precious Marty. We miss you.
Calvin Bryce
Standard Schnauzer (in memoriam)
Variously known as The Silver Sausage, Officer Calvin, and Mr. Fuzzy Butt, Calvin was adopted in 2006 from Standard Schnauzer Club of America's breed rescue program at the age of 8-ish. Calvin was Shauna's opinionated shadow for 8.5 years. Intrepid explorers, they walked and hiked an estimated 10,000 miles together. He was well known for absolute devotion, cookie stealing, mischief of all kinds, and some serious bed head. He had traffic-stopping good looks (yes, it happened multiple times) and made an impression on everyone he met. We received nearly 75 sympathy notes and cards when he crossed the Rainbow Bridge in 2015. Sixteen years old isn't bad for a Standard Schnauzer, but it will never be enough. Calvin was—and forever will be—beloved.
Except the time he jumped into a river to chase away a motorboat and Shauna had to jump in to save him. Not cool, Calvin, not cool.